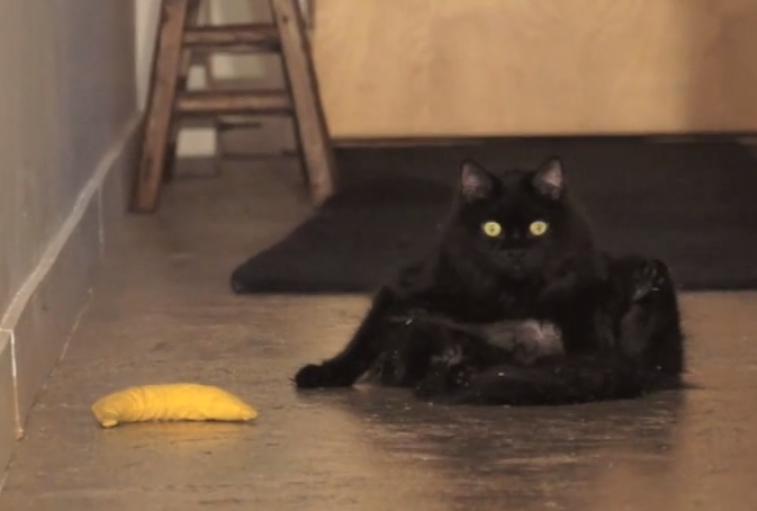 IF YOU LOVED ME YOU'D GET ME MORE BANANAS INSTEAD OF TELLING ME TO BATHE!
Addiction is a sad disease that afflicts far too many. Whether it's smack, blow, or a catnip-stuffed canvas banana, every day people are going through what this cat suffered. 
However, this brave feline decided to use her celebrity status (she is Shorty, one half of the YouTube cat duo Shorty and Kodi, aka Sho Ko) to educate the public, and let everyone witness her chase the yellow, curved dragon so that we may learn from her mistake. We thank you, Shorty, you fat, former niphead you. Thank you for meowing out on this issue.
(by Johnny McNulty)