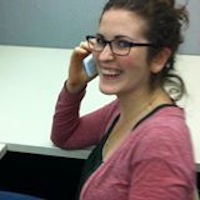 Filed by Shira Danan

|

Mar 28, 2016 @ 2:45pm
If the swoony background music is any indication, this poodle is ready to make the next move in her relationship with the cat, but he's not sure that's a good idea. After all, they're roommates. Or maybe (more likely) that poodle is so sick of the cat's B.S. she's using the cat's opthalmophobia to scare him out of the house for good. Either way, just kiss already!
God, won't those humans stop laughing and give these star-crossed lovers some privacy?