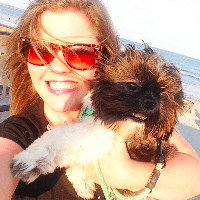 Filed by Missy Baker

|

Jan 21, 2016 @ 7:40pm
Cats are known for being fiercely independent. It's like they have Britney Spears' "Stronger" playing in their furry little heads on repeat. This cat doesn't need you to pet it, hell no! It will pet it's damn self.
https://www.facebook.com/802530086448358/videos/1103854629649234/
You go, kitty!