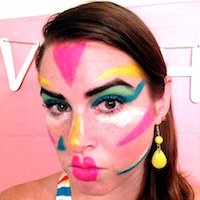 Filed by Ashley Bez

|

Sep 21, 2015 @ 6:05pm
A cat-sitter received instructions that were as strange as you'd expect from a cat owner (sorry, oh god so sorry). The cat is named Freddy Mercury (not Meowcury) and the note was posted by redditor lonewolfhowl with the caption "My friend left these instructions for watching his cat."
The note was supposedly co-written by both cat and owner, and it's a quite brilliant display of this feline's penmanship and grasp on the English language.