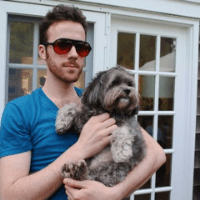 Filed by Miles Klee

|

Oct 29, 2016 @ 12:37pm
Cats, as we all know, are not the most enthusiastic creatures. Even when it comes to activities you'd think they'd enjoy—shredding your furniture, puking in your shoes, ignoring your continued appeals for love—they seem to go about their feline business without any real excitement or passion.
So you can hardly expect them to get pumped up for #NationalCatDay. They don't know what social media or hashtags are, and if they did, they'd be even more pissed off than they already are at having to pose for these photos. If you need proof that this is a phony holiday designed for and by humans, not the irritable furballs they profess to adore, look no further.