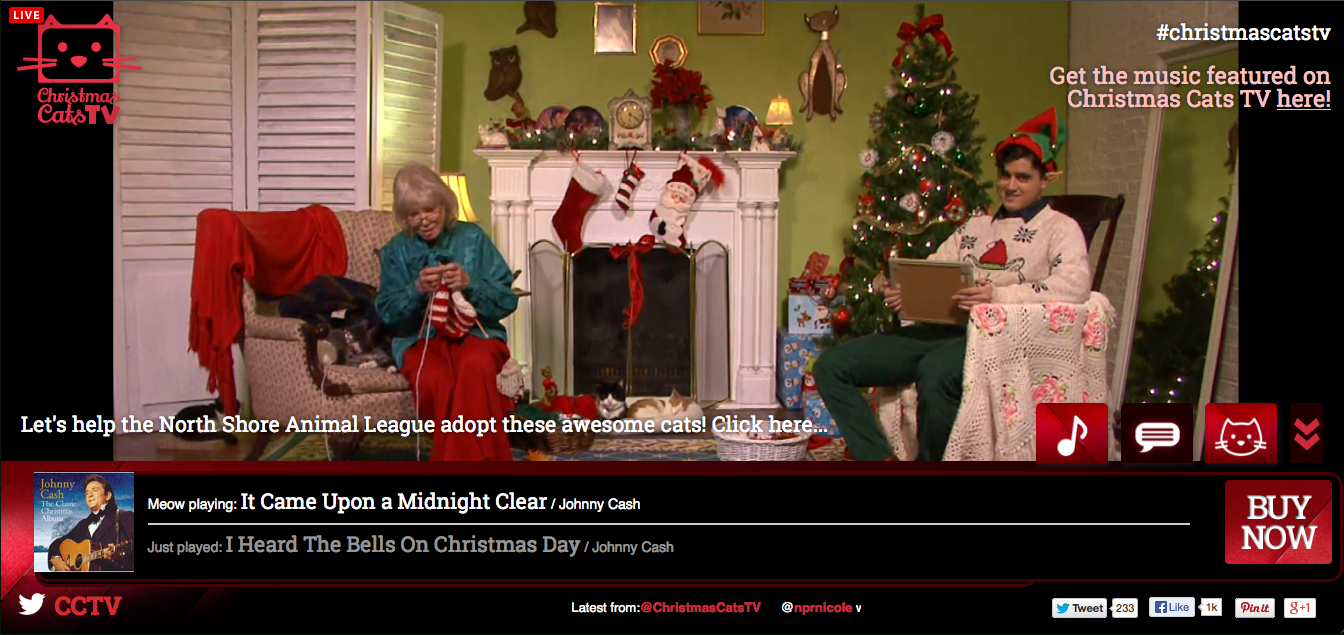 Why are you still here? Go watch!
I hope your bosses weren't planning for you to get any work done today, because you're going to be spending the rest of the day at ChristmasCats.TV. I am so, so sorry I only just found out about this important piece of Internet history and today's the last day to experience it! Please forgive me!
So what is the weird and wonderful world of Christmas Cats TV? Well, it's a project of the Legacy Recordings of Sony Music Entertainment, to encourage people to adopt cats from the North Shore Animal League.