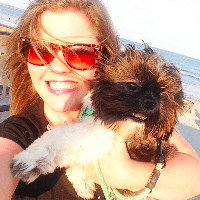 Filed by Missy Baker

|

Dec 30, 2015 @ 5:40pm
When you hear about a squirrel in a Christmas tree, you probably think of that famous scene in Christmas Vacation, but for one family, it's no joke. A Reddit user named Chris told The Dodo that he and his wife rescued a baby squirrel after they found it injured and twitching by the side of road in the rain. The squirrel, which they named Mitten, is doing much better now thanks to the caring couple. His favorite place to chill in their house is—you guessed it—the Christmas tree.
View post on imgur.com