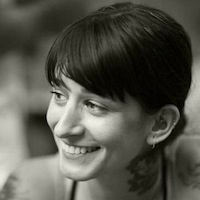 Filed by Jessie Dean Altman

|

Apr 08, 2016 @ 12:35pm
This video posted Wednesday on the Facebook page of Crusoe the celebrity Dachshund shows Crusoe playing a game of Dachshund hockey with fellow Dachshund Oakley (ostensibly not a celebrity). The competition is tough, and the game is a close one, with both dogs scoring points for being ridiculously cute, and for remembering to wear their helmets (safety first).
Crusoe & Oakley Play Hockey

"Oakley and I playing a bit of our national pastime!" hehe :) ~ Crusoe Become a fan for more videos -> Crusoe the Celebrity Dachshund :) Instagram is pretty cool, too ----> http://instagram.com/crusoe_dachshund

Posted by Crusoe the Celebrity Dachshund on Wednesday, April 6, 2016
See? Hockey doesn't have to be violent? That goalie sucks, though. They should seriously replace him.