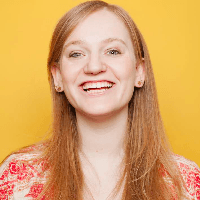 Filed by Orli Matlow

|

Nov 23, 2015 @ 9:40am
If Adele reawakened your long-suppressed ability to emote this past weekend, the cuteness and resilience of Daisy the dog will elevate your newfound capacity for feels.
Daisy was abandoned on the streets of Los Angeles at two months old, and was scheduled to be euthanized before she was rescued. According to her owner, Sheena Main, "Daisy was born with dislocated joints in both of her elbows, right shoulder, and back hips, which resulted in her deformity." She had previously used a wheelchair, but it was putting too much pressure on her spine, so she began to walk with prosthetic legs in August.