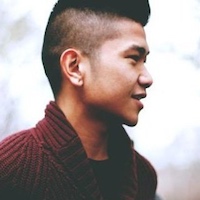 Filed by Keith Estiler

|

Mar 04, 2016 @ 10:58am
In January, Danielle Eden from King City, Canada, was on a mission to rescue dogs in her native country, Israel. During her trip, she visited an animal shelter, and was heartbroken by how rundown it was. She wrote on Facebook that she saw six dogs in each cage who battled each other for pieces of bread while rats scurried around.
Instead of rescuing only a few, Danielle pulled a total boss move. She bought the entire shelter and immediately placed 250 shelter dogs under her care. Of the 250 stray dogs, she flew 25—who were the most healthy—back to her and her husband Rob Scheinberg's DogTales animal shelter in Canada.