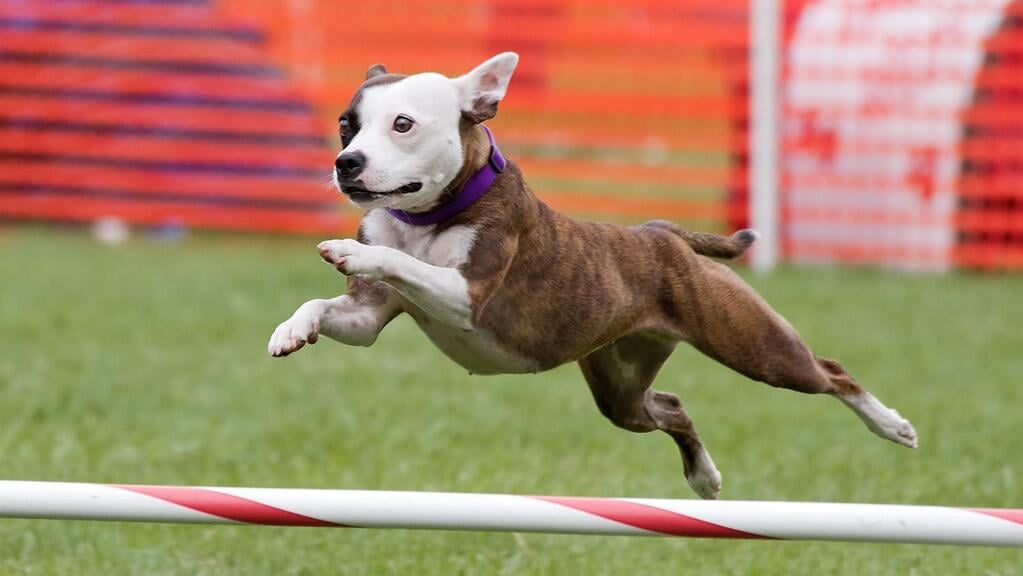 Off death row and off the chain. (via)
Found in an abandoned hotel, Emma the mixed breed puppy soon found herself at a kill-shelter in South Carolina just a few hours away from being euthanized. That's when Christy Wrede of New Jersey saw her photo in an email sent by a rescue group and decided to adopt her.
Christy, a special needs teacher with no professional background in dog training, had a feeling that Emma might be exceptional and began training her in agility. "There was something extra special, some intangible thing," she told Canada's The Globe and Mail.