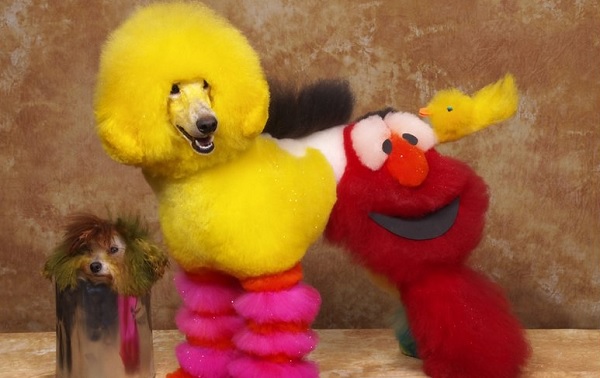 This dog is brought to you by the letters "O" and "deargodwhatisthat."
Every year in Hershey, PA, they hold the Hershey Pet Expo, one event of which is the Creative Grooming competition. Presumably, they schedule it on the same day the ASPCA has its summer BBQ, or else someone would shut this place down. We're sure that everything involved is safe, and that the owners love their dogs very much and probably pet them a lot, etc. We're also sure that somewhere deep in that canine cranium, somewhere right next to the part of the brain that makes dogs hide in the corner after pooping on the rug, is a little voice that says "this is not right. They're making those ha ha sounds at me, like they make at the cat when he tries to jump for something and falls. Am I a dumb cat? I must be a dumb cat. I wish someone would cut off my gonads all over again." We feel you, nightmare-dog. We feel you.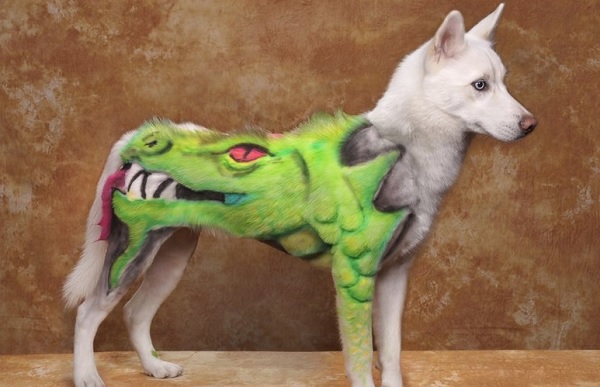 I'm really badass looking...until I fart and everyone giggles.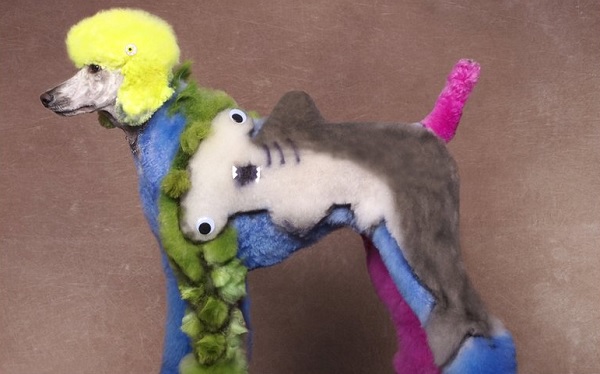 It's a hammerhead using a dildo while chasing Pac-Man around seaweed. Obviously.
 

That dog would probably prefer to be any of the animals painted on it rather than a poodle.
 

"I chose Madagascar for my dog because it's his favorite movie to bark at in confused terror."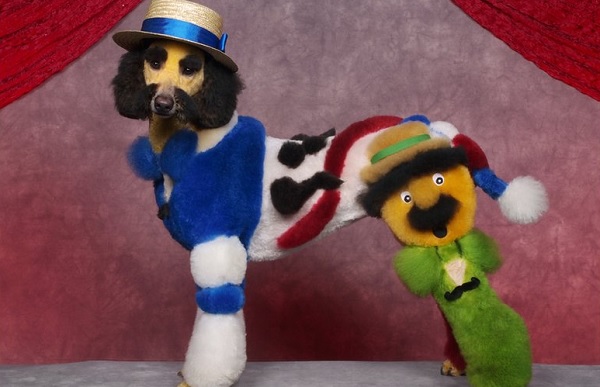 The little horrified man in green represents the audience.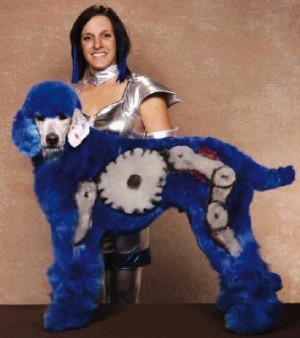 This dog was in the same group, but we found this pic of him with his totally-sane groomer.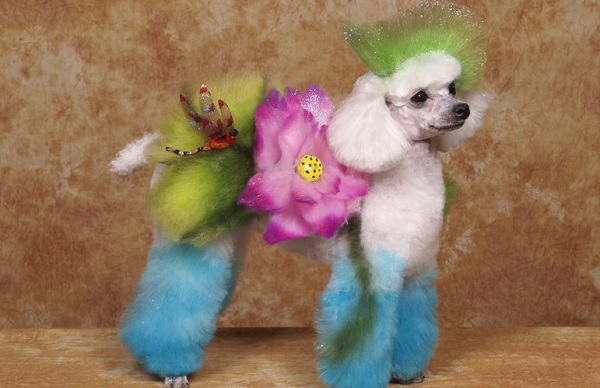 That is the biggest darn My Little Pony we have ever seen.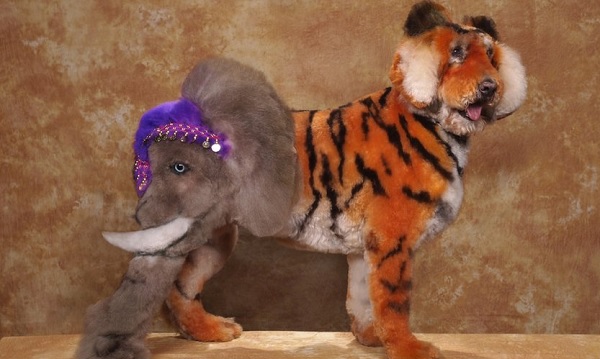 Again, the animal's majesty is somewhat harmed by the hilarity of it farting.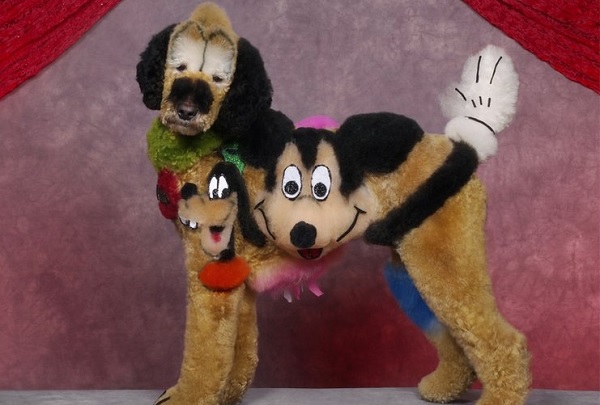 OK, Minnie Mouse and Goofy we get. Is his face Mickey, or just a very sad clown?