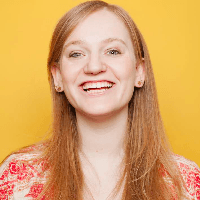 Filed by Orli Matlow

|

Nov 22, 2016 @ 11:48am
Because life is unfair, sometimes bad haircuts happen to good dogs.
Lindsay Martin's dog Wembley got a complete de-fluffing, except for a mop at the top, the most dramatic makeover a dog could get.
Once getting over the fact that it really is the same dog, Twitter is theorizing just who/what Wembley most looks like.
Wembley roots for the New York Giants, spitting hot Fieri.
The now-famous doggie's new look has brought him thousands of new fans, the original tweet scoring 42,000 retweets and 89,000 likes.
Martin updated Wembleyheads with a glimpse of the canine at more angles.
You can just tell he's thinking, "It's gonna be me."