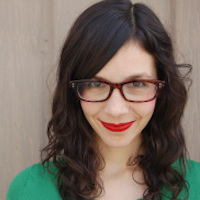 Filed by Meg Favreau

|

Mar 08, 2016 @ 8:40pm
Parts of Texas were recently hit with strong storms, including tornados. The storms caused damage to some to areas such as Malakoff, where Andrea Martinez was reporting for news station KYTX. But while she was surveying the serious damage with her cameraman, she discovered a very un-serious scene among the rubble that changed the entire tone of the report. She found a dog on a ride-on lawnmower.
While surveying the damage in Malakoff, Andrea Martinez KYTX stumbled upon an interesting scene, to say the least. Watch the video below! #cbs19wx

Posted by KYTX CBS19 on Tuesday, March 8, 2016
Perhaps the best part of this video is when the dog stops looking at them and gets back to its job, which is obviously just sitting on that lawnmower and staring straight forward. Good work, dog.