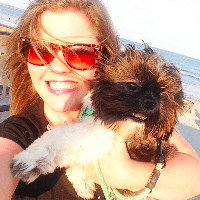 Filed by Missy Baker

|

Dec 29, 2015 @ 10:50am
German photographer Christian Vieler has been gaining acclaim recently for his series of dog photos. While it's pretty easy to snap an adorable pic of your puppy for your own personal Instagram, Vieler's have a twist. His pictures capture the exact moment a dog attempts to catch an airborne treat. In the photo series, the pups' expressions range from panic to surprise to elation to sadness to boredom; basically, all of the emotions you feel when someone brings free doughnuts to the office.
I don't know if I should. I'm on a diet. But, I love food. OMG I NEED THIS!