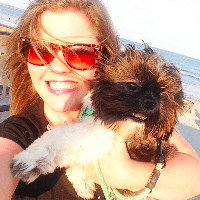 Filed by Missy Baker

|

Nov 16, 2015 @ 9:18am
You don't need to be drunk to freak out about adorable baby animals, but it helps. The folks at BuzzFeed shocked their inebriated coworkers with the best surprise ever, armfuls of cuddly puppies. In the video (below) ecstatic drunk girls scream and cry like pre-teens at a Bieber concert as they're handed more and more furry friends. There were more tears than a dive bar bathroom at last call, but the puppies remained adorably unfazed by the chaos.