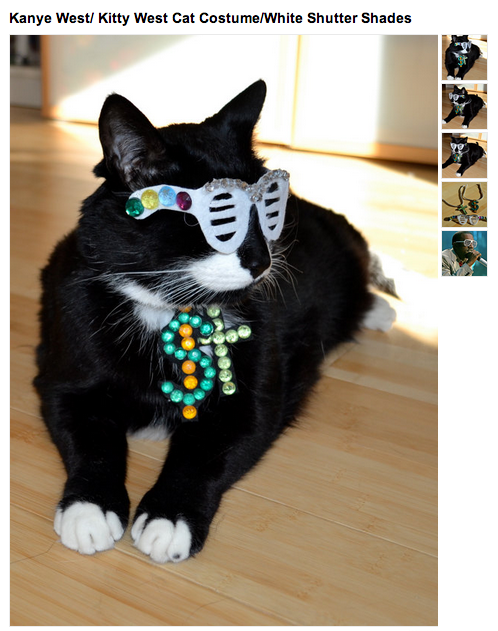 No one cat should have all that purrr-errr.
Is your cat constantly interrupting you to be petted while you're accepting awards? Does your cat often complain that people don't take it seriously as a rapper because it's just a cat that sold Jay-Z some beats? Finally, did your cat recently impregnate a porn/reality star? No? Then you're just going to have to pretend he did with these Kanye For Cats pet accessories available from the most important Etsy shop of 2013. Stop letting your cat go through life not looking completely ridiculous. Get him some Kitty West shades now.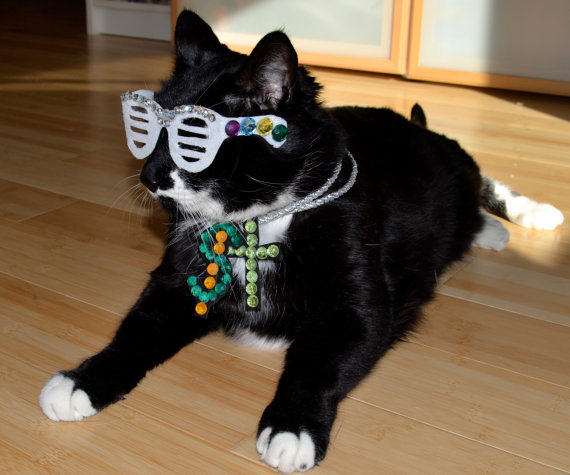 Behold, the pussy that was put in a sarcophagus.