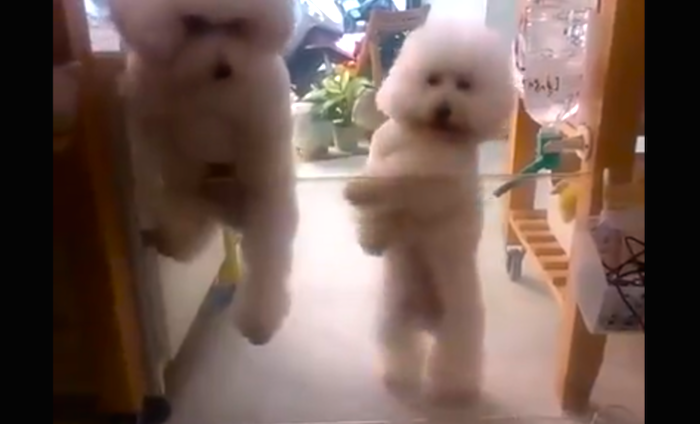 Do a little dance, make a little love, get over the fence tonight! The fence tonight!
Don't get me wrong, we here at HappyPlace have told you that other dancing dog videos were great. We weren't lying; they were great, for the time. That was before this pooch came along (with a little help from his derpy friend) and redefined what "awesome" means:
This was posted to facebook by Zhang Yunqian. Well, according to Google Translate, anyway. But Google also told me that the name of the video was "Bichon Frise healing system." Which is kind of correct, since I certainly feel better after watching it.
(by Johnny McNulty)