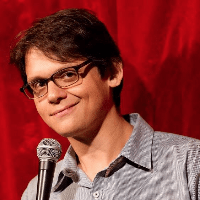 Filed by Matt Nedostup

|

Oct 17, 2016 @ 3:42pm
Twitter user @alyssahruff's so-called "friend" took a picture of her dog immediately after yelling at him to stop chewing his bone so he'd look at the camera. His gobsmacked reaction to the yelling was so hilariously tragic, Aly had no choice but to share it on Twitter.
As you can see, Twitter loves the photo as much as she does. It's been retweeted more than 66,000 times, and received more than 143,000 favorites. But although the commenters immediately fell in love with this poor sad pooch, they have no patience for the person who yelled at him. That fool is the subject of a hatestorm of biblical proportions.
@alyssahruff @blkgawdduss no yelling at puppy 🐶 😡

— MeMeThief (@MastaOfMp3s) October 15, 2016
People were so enthusiastic about this dog's face, @alyssahruff obliged them with more pics.
The yeller, one Bryce Ballard, even got involved.
@alyssahruff I didn't yell at him😢😪😓 I just asked him to take a picture!😖

— Bryce Ballard (@brycebballard) October 13, 2016
@alyssahruff 1k retweets and I'll give him 5 treats take him on a walk give him his bone and get him to smile for a picture! 👌🏼

— Bryce Ballard (@brycebballard) October 13, 2016
And in the end, everything was alright.
As long as the dog is smiling, the internet will know peace. But no more yelling at the dog.