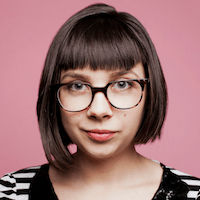 Filed by April Lavalle

|

Mar 20, 2017 @ 8:19am
The internet is completely flipping out over this giant, nightmare-inducing chicken.
Just when you think there can't be any more chicken coming out of that coop, MORE CHICKEN COMES OUT OF THAT COOP. Plus, you get the regular sized chicken for scale. Terrifying, right? Well, the internet sure thinks so.
@LifesBook_Ceo When you see it at this size you can really imagine how they're the cousin of dinosaurs. Shit reminds of me of Jurassic park.

— Tempa (RIP Depz) (@QuickTempa) March 19, 2017
This bird/Muppet hybrid is actually a Brahma, a large breed of chicken developed in the United States. According to The Livestock Conservancy, these chickens can weigh anywhere from 13-18lbs. That's a lot of nuggets.
Just watched the big chicken video, and no shit, did we really think we could cut funding to PBS without Big Bird's family coming after us

— Mara Wilson (@MaraWilson) March 19, 2017
am i the only person not suprised by seeing the giant chicken in the video bc i see a giant chicken every day when i look at a miror

— jomny sun (@jonnysun) March 20, 2017
Ngl this giant chicken that keeps popping up on my tl is scaring the shit out of me

— May 31st✨✨ (@Nafisa_oxo) March 19, 2017
In a nutshell, here is the consensus on the giant chicken:
I SAW THE BIG CHICKEN AND I DONT LIKE THE BIG CHICKEN

— 🏒🥅werewolf sjw⛸⛸ (@Akitron) March 19, 2017