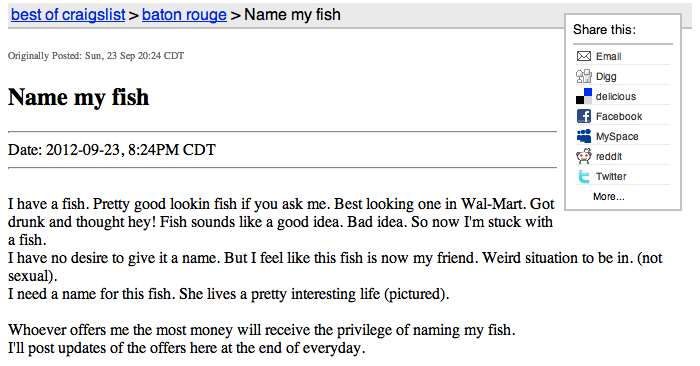 The only Craigslist ad asking people to do something to a goldfish that isn't pervy. 
This at least isn't as bad as the time we got drunk and adopted a baby and asked everyone on Craigslist Casual Encounters to name it. And sure, maybe sending a kid to school with the name Naughty Oiled Up Love-Servant is subjecting him to undue ridicule on the schoolyard, but it's a Montessori school so the teachers are just happy to have one kid in the class not named Dylan. Anyway, this guy seems like a fun drunk who shouldn't be responsible for the well-being of other living things, but at least if you pay up you get updates to make sure the fish is still alive. Scroll through the rest of the ad to see pics of the fish playing beer pong and watching fish porn. 
 
1. The Fish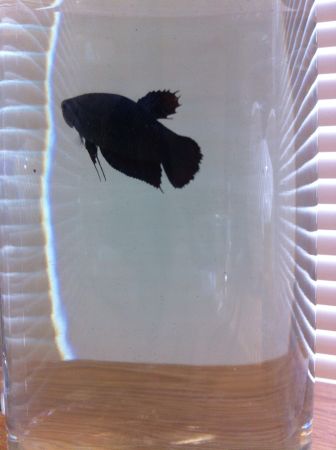 2. Fish Playing Beer Pong (and sucking)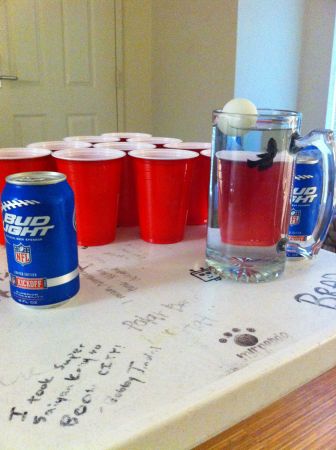 3. She typed "seahorse style" into Youporn.