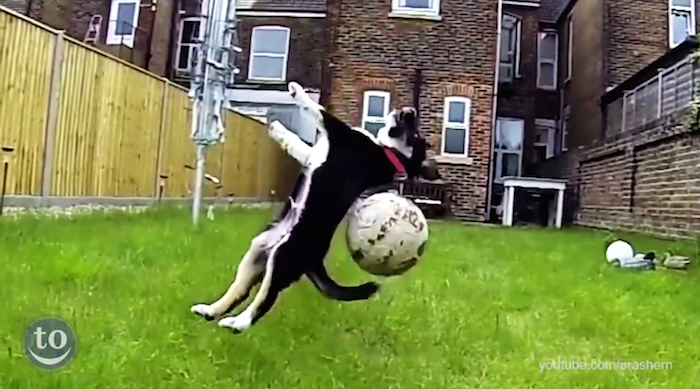 This is like a human missing a really large beach ball that was aimed directly at their chest.
In general, dogs are really good at being dogs. There are, however, major exceptions to this rule, and a lot of those are in this video from Tastefully Offensive. These pups are cute, sweet, and eminently pet-able, but they're just not very good at playing fetch, and in many cases, staying upright. It doesn't matter, though, because in the end, being a derpy goofball is an essential part of being a dog. So, ironically, their complete lack of dog skills makes them the doggiest of all.
Are you a dog nut? Check out 16 Things Every Dog Owner Has Said At Some Point, or if you're in the mood for more mutts looking silly, watch this compilation of stoned dogs who just got back from the vet.
(by Johnny McNulty)