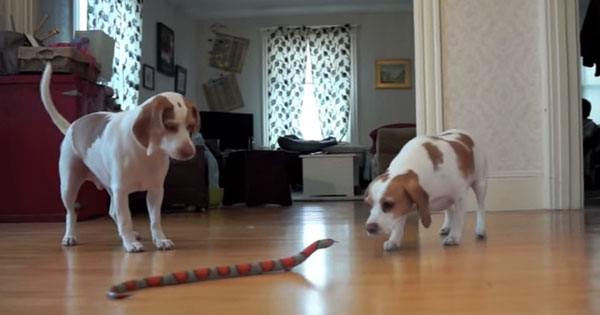 Staring down the enemy.
Toy snakes come in all manner of forms: sadistic authority figures, intolerant neighbors, mean bosses, creepy dudes on the subway, belligerent prosthelytizers, and, of course, actual toy snakes. Wouldn't it be nice if we were all as lucky as Penny the beagle here and had brothers like Maymo to defend us from the cruel mechanized serpents of the world?
I'm not sure what's going on in Maymo's part of the world, but he's previously had run-ins with toy sharks...