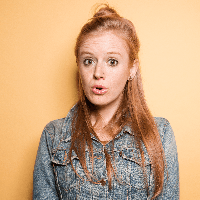 Filed by may wilkerson

|

Dec 09, 2016 @ 3:00pm
As if you needed a reminder that a dog's love is the most pure and loyal kind of love, here is a heartbreaking video of a dog visiting her dying owner in the hospital that has the internet weeping.
Ryan Jessen, from California, went to the hospital last month with what he thought was a migraine, but turned out to be a fatal ventricular brain hemorrhage. In a video shared on Facebook by his sister, the 33-year-old is seen surrounded by his family and friends, including his dog, Mollie, who the hospital permitted at his bedside to "say goodbye."
Crying yet? You will. You can watch the deeply emotional video here:
Rideout Memorial Hospital did the sweetest thing for us and allowed us to bring my brother's dog in to "say goodbye" so she'd know why her human never came home. If you knew my brother, he really loved his sweet dog. (So many people have asked - He thought he had a migraine, but it was a ventricular brain hemorrhage. They think it was brought on by high blood pressure, and there's speculation that his frequent consumption of energy drinks may have contributed. THANK YOU to everybody for the outpouring of support, but I won't be responding anymore. We are sincerely touched and humbled by others' stories, their sharing in our sadness and the kindness of so many people. Don't worry about the dog! We're keeping her!!! She's part of the family.)

Posted by Michelle Jessen on Thursday, December 1, 2016
The video has been watched 11 million times and shared nearly 100 thousand times, receiving thousands of messages of condolence and support. And there is a silver lining: Jensen's sister said that her brother's organs would be donated and were expected to save a 17-year-old boy's life in time for Christmas.
She also said Mollie, his dog, will remain in the care of his family.
I suddenly have an overwhelming urge to adopt every single shelter dog. I'm sure my landlord will understand.