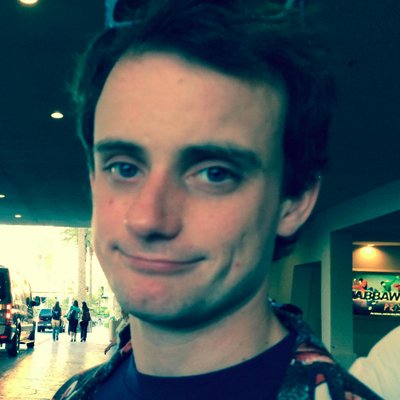 Filed by Johnny McNulty

|

Jul 08, 2014 @ 2:25pm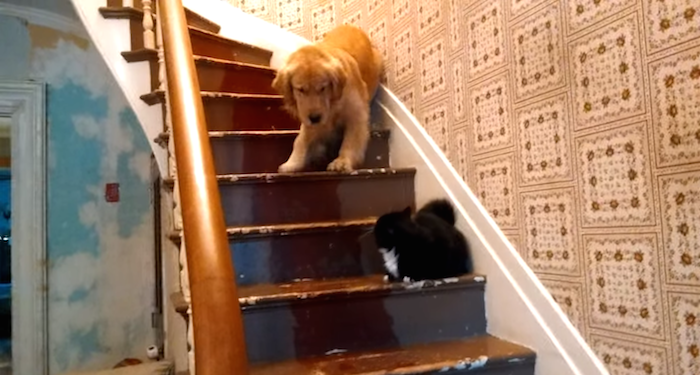 This is the year Bo-Sox breaks his cat-passing drought.
I'm gonna go ahead and guess that these folks are from Boston. Here's the description Kristie Pelletier wrote for the video when she uploaded it to YouTube: "Bo-Sox the Golden afraid of Chevy the cat. Fenway the German Shepherd puppy to rescue..." Maybe the reason Chevy the cat has decided to torment poor scaredy-dog Bo-Sox is that Chevy has been left out of the Pelletier's Red Sox-themed pet naming system. The Golden Retriever is many times the cat's size, but his face is full of a mixture of abject terror and over-politeness as some force we can't see is preventing Bo-Sox from passing Chevy.