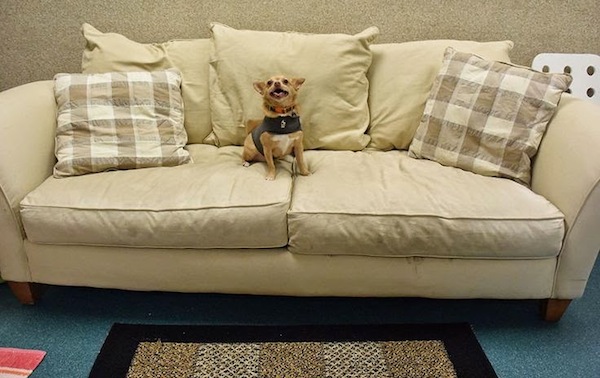 It's always the little ones. (via HSSV)
Someone at the Humane Society of Silicon Valley decided that to find a home for "Eddie the Terrible," they'd have to be brutally honest up front. "How does so much naughty exist in one dog?" asks their blog in a post titled "Three Reasons You DON'T Want To Adopt Eddie The Terrible."
They also made this video illustrating exactly how terrible Eddie is around other dogs:
Between the blog post and the video, the case against adopting Eddie is pretty damning.
Eddie isn't good around other dogs. He isn't good around children. And he does not enjoy sleeping in a crate. He's "never actually bitten anyone but we're not saying it could never happen."
So yeah, he's a little bit of a nightmare.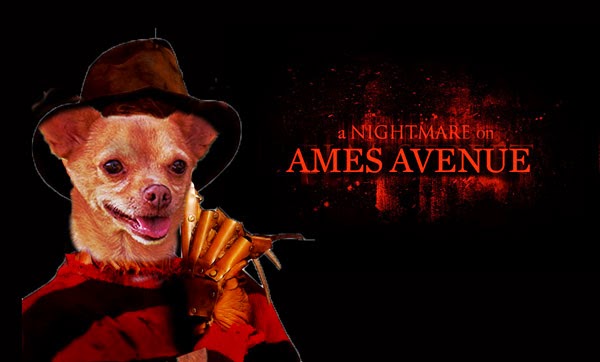 (This Human Society is located on Ames Avenue.) (via HSSV)

It's definitely a risky move to publicize all of a dog's faults, but of course, the best scenario for a rescue dog is going to an owner who knows what she or he is getting into. The blog post makes it clear that "unless you're looking for a dog that's a little bit of work, Eddie the Terrible is not the dog for you."
On other hand, this little terror is "super loyal, easy in the house and a lot of fun." For the right owner, Eddie could be just the yapping, lap-warming, fetch-playing dog they need.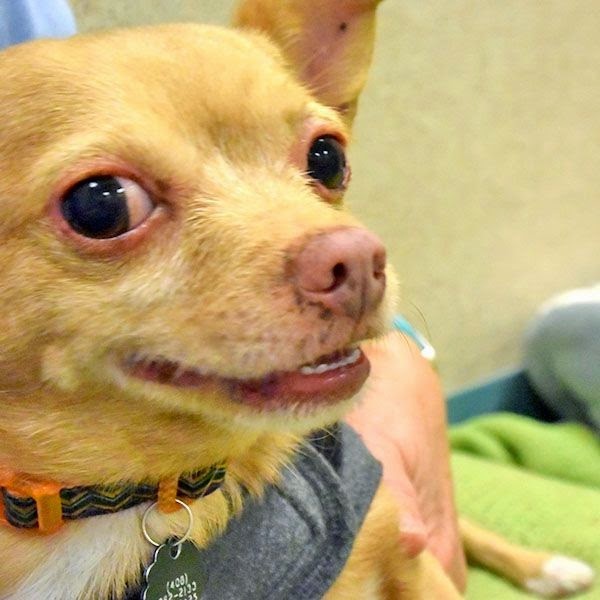 Bad to the Milk-Bone. (via HSSV)

And if the challenge of Eddie isn't for you, there are plenty of happy-go-lucky rescue dogs out there just waiting for a forever home. The Humane Society has four in particular that "make up for Eddie's terrible-ness."