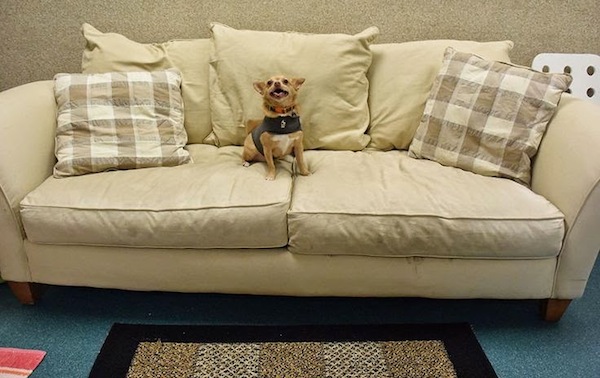 It's always the little ones. (via HSSV)
Someone at the Humane Society of Silicon Valley decided that to find a home for "Eddie the Terrible," they'd have to be brutally honest up front. "How does so much naughty exist in one dog?" asks their blog in a post titled "Three Reasons You DON'T Want To Adopt Eddie The Terrible."
They also made this video illustrating exactly how terrible Eddie is around other dogs:
Between the blog post and the video, the case against adopting Eddie is pretty damning.