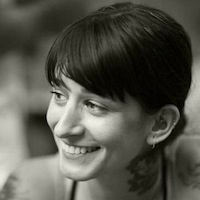 Filed by Jessie Dean Altman

|

Jan 21, 2016 @ 8:34am
This is possibly too much cuteness to handle all at once, so you might want to sit down. First, a Husky named Lilo in San Jose, CA, saved a teeny tiny three-week-old kitten named Rosie from certain death and raised it as her own.
Lilo has never been a mom, and while she couldn't actually feed Rosie (her human owners took care of that), Lilo let the wee feline suckle from her, and cleaned her and cuddled her and did all the important mom things.