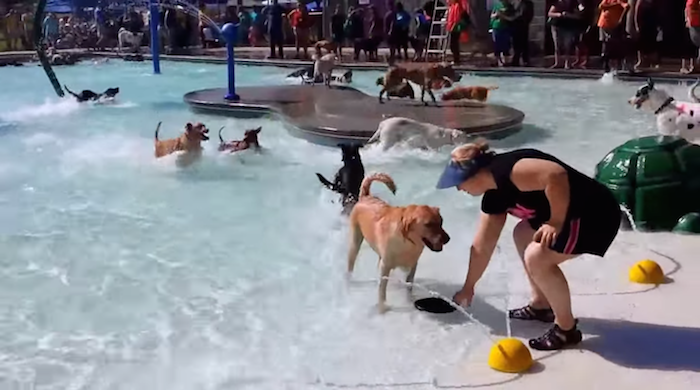 Can we talk about how this is nicer than any pool I've been to as a human?
The town of Nampa, Idaho, loves their dogs, and they have a big dog park to prove it. They want to eventually install a swimming pond (I believe the correct term is swimmin' hole) for the pooches, and to do that they used the last open days of the town's public pool, which is pretty awesome-looking, to host a giant pool party for dogs. There was a small fee for admission which will go to support and improve the dog park. But any price would be worth it for this kind of fun:
How could it possibly get any better, you ask? Well, did you know that we've actually got more dog pool party videos for you? Yeah, that's right, you are welcome.
(by Johnny McNulty)