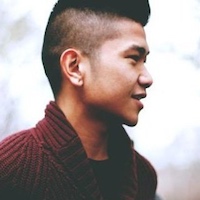 Filed by Keith Estiler

|

Mar 09, 2016 @ 5:10pm
Dorrie Nuttall shared this photo on Facebook to tell how their service dog, a black Labrador named Jedi, saved the life of her 7-year-old son who has type 1 diabetes. According to the caption, Dorrie said her son Luke's blood sugar dropped to an unsafe level and the diabetes-sniffing service dog jumped on the bed to alert her.
Five minutes this photo of Luke and Jedi was taken, Dorrie said the family was fast asleep. There were "no alarms were going off" and "no one was checking (Luke's) blood." After Jedi warned her, Dorrie gave her son a glucose tab to increase his blood sugar.