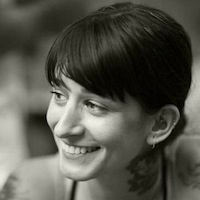 Filed by Jessie Dean Altman

|

Feb 24, 2016 @ 1:01pm
Say hello to Jesper the adventure cat. Jesper lives in Hedmark, Norway and has enjoyed more of the outdoors in his two and a half years on Earth than you probably have in your entire life. He swims, hunts, camps, climbs trees, bikes, rides horses, and even skis.
Well, okay, he doesn't exactly ski himself, he just runs in front of or alongside his owner while she skis. Or he makes himself comfortable on her shoulders.