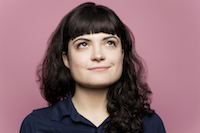 Filed by Jaime Lutz

|

Dec 17, 2015 @ 1:30pm
A Utah man successfully resuscitated an 8-week-old kitten that he found frozen in the snow on Thanksgiving, using adorably gentle CPR. Luckily, his brother was on hand to capture the really, really cute video.
The kitty's savior, Justin Bingham, had apparently done some pre-veterinary work at Brigham Young University. The kitten was assumed to dead by his family when he was found face-down in the show with his eyes frozen open, but Bingham's training helped him recognized that it could potentially still be alive. The family has since adopted the kitten and named it, fittingly, Lazarus.