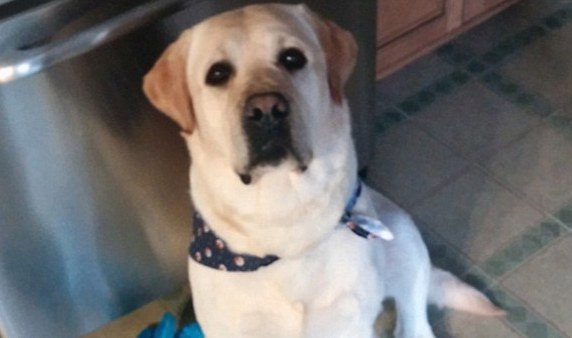 Wesley, a good boy. (via)
A labrador retriever named Wesley was reunited with his family yesterday, after going missing just days before Hurricane Sandy 17 months ago. A woman called police to say she'd seen him wandering around her neighborhood on his own, and when a cop drove by to check on him, he jumped in the back seat.
When he was scanned for a microchip, it was discovered that he belonged to Miguel and Myra Cruz. When the cops called them on April 1st to say their dog had been found, they thought someone was pulling a cruel April Fools' joke on them (which actually wouldn't be that shocking considering some of the insanely stupid pranks people have pulled).