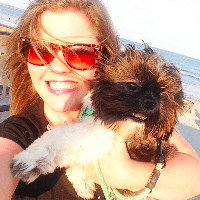 Filed by Missy Baker

|

Jan 11, 2016 @ 5:30pm
The big game is coming up on February 7th, and if you're already excited who will get licked or go pee pee on the field, then by "the big game," you're probably referring to The Puppy Bowl.
When you're hardcore jonesin' for football playing pets, February seems impossibly far away, but relax. Animal Planet has rigged it so you can watch the future stars of Puppy Bowl XII right now, in real time, with their locker room puppy-cam. ​Warning: below is an insanely addictive live-feed of baby puppies. Prepare to never get any work done again.