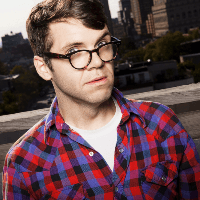 Filed by H. Alan Scott

|

Aug 05, 2016 @ 7:30pm
OK, full disclosure, being eaten by hundreds of little iguanas is a personal fear of ours. So imagine our discomfort after watching a dude throw bread at a sh*t-ton of, what did he call them? Oh yeah, "little gangster" lizards.
Replace that bread with say, a baby's hand! Little tiny iguana teeth pecking away at a helpless baby hand. Just get that picture in your hand and watch it again, this time in slow motion.