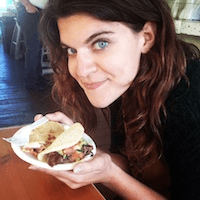 Filed by Kelsey Solywoda

|

Feb 03, 2017 @ 10:26am
It's important for we as citizens to look out for all of our neighbors, including rodents. When one man in Omaha, NE saw a squirrel struggling to get a plastic container off its head, he stepped in to help.
In a video posted to Facebook by The Hope Center for Kids in Omaha shows a man trying to get a hold of a squirrel who has a single-serving plastic cereal bowl stuck on his head.
We so believe in our mission of HOPE, even for animals…🐿 Today our staff noticed a squirrel outside The Hope Center for Kids #Omaha with a container stuck on its head. After attempting to remove the box using a broom, our team member Joey Wolfe courageously rescued our new friend! Hey WOWT 6 News, This Made Us Smile.

Posted by The Hope Center for Kids on Tuesday, January 31, 2017
The man, whose name is Joey Wolfe, told Omaha.com he noticed the squirrel darting into traffic, unable to see, so he attempted to remove the container from its head using a broom.
"I had to do a double take because it looked like it was wearing a little hat," Wolfe told Omaha.com.
"There were a couple of times he jumped out of the way of an oncoming car or truck," Wolfe said. "It would have been really sad to come out later that day to see a squirrel with a cereal bowl on his head, dead in the street. It would have been a tragic thing."
"The last two weeks haven't been the best for a lot of people," Wolfe continued. "Even if this is the smallest thing I can do to make things better, maybe it will brighten up someone else's day a little bit."
Aww! On behalf of the world's citizens (both human and squirrel), we would just like to say, "Thank you, Joey."