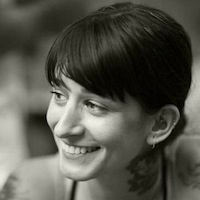 Filed by Jessie Dean Altman

|

Mar 18, 2016 @ 9:17am
Mary Thorn of Lakeland, Florida, is fighting to keep her pet alligator, Rambo, even though Florida Fish and Wildlife law say he's too big to live with her. Rambo is housebroken, has his own bedroom, wears clothes, and rides in a sidecar on her motorcycle. According to People, Rambo and Thorn have been "inseparable" for 11 years. Thorn, who lost her son last year, told the Orlando Sentinel: "Without him, I don't feel like even wanting to go on."