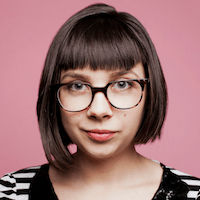 Filed by April Lavalle

|

Mar 15, 2017 @ 10:48am
Everyone knows that mascara wands are a necessity for those who yearn for perfect lashes, but did you know they can also be used to help animals in need?
Savannah Trantham, co-founder of Appalachian Wildlife in Western North Carolina, posted on Facebook on Friday urging people to send her their old mascara brushes rather than tossing them out. Trantham and her staff upcycle the brushes to help remove fly eggs and larvae from the fur of the animals being rehabilitated at the refuge.
Check out the original post.
Did you know something as simple as an old mascara wand can help wildlife?!? We use mascara brushes to help remove fly eggs and larva from the fur of animals. They work great because the bristles are so close together!!

Do you have old mascara just lying around in a drawer? Know a makeup artist? Clean off those old wands in hot soapy water and we can put them to good use!
The post got an overwhelming response, and has been shared over 55k times.
And if you only clicked on this article to see a small animal get groomed with a tiny brush, you're in luck.
Confirmed: the only thing cuter than a baby animal is a baby animal getting brushed.
Plus, according to Shape, you should be replacing your mascara every 2-3 months anyway (yeah, okay), so you probably already have a few spoolies in your makeup bag that are ready to be retired. Just make sure the brushes are thoroughly cleaned with soap and water before sending them off— these animals want to be deloused, not given makeovers.
Clean brushes can be sent to:

Appalachian Wild
P.O. Box 1211
Skyland, NC 28776