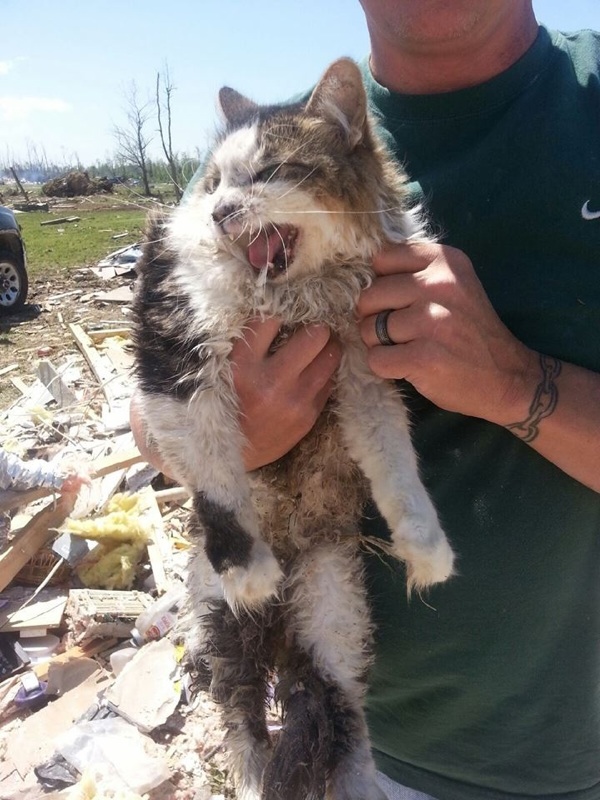 "I never thought I would say this, but TAKE ME TO THE GROOMER'S RIGHT MEOW!"
(via redditor Shadrack_Meshax)
Normally I fill my day by making fun of things, but let's take a moment to just be happy that this cat was reunited with her owners two days after a terrible tornado that wreaked mayhem on central Arkansas this Sunday. The cat was muddy, cranky, and hungry but otherwise OK. I'm sure having to take a bath after that only added insult to injury.
The cat belongs to the sister of redditor Shadrack_Meshax, who posted another, even more incredible photo showing how she and her husband survived the tornado: by holding on to their toilet.