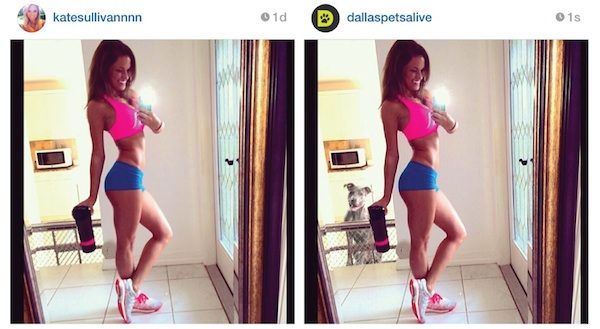 That mutt looks extremely firm. (via Muttbombing.com)
Are you about to get muttbombed?
Muttbombing is a project of Dallas Pets Alive, a no-kill rescue program for pets in Dallas, Texas. DPA finds selfies on Instagram and then photoshops in a mutt who is available for adoption. They send the improved photo back out into the world with a link where more information can be found about that particular pup. Finally, selfies with a purpose!
Everyone cool is getting muttbombed. From Jimmy Fallon...