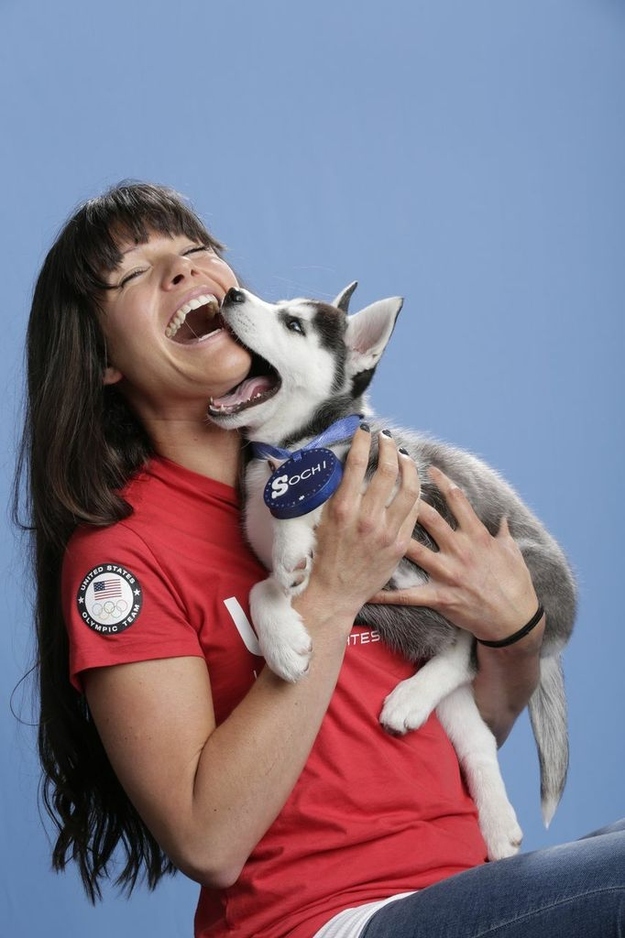 Keri Herman - Skiing
(NBC Olympics, April 2013)
What is this? A bribe?! Some kind of weird bargain into which NBC is trying to enter with us? Look, America, I know you don't care so much about the Winter Olympics, but we think you like attractive people, and we know you like puppies, so here's a giant photo set of the most visibly appealing members of the 2014 U.S. Olympic team posing with a bunch of baby Siberian Huskies. Because, I don't know, Russia or something.
Is that what's happening here? I mean, seriously! Do they really think this is going to work? Okay, I will admit that there are some really adorable pictures in here, but still. This is a cynical, cynical ploy from the peacock network. I recommend not looking through the rest of these maddeningly cute pictures. You're just playing into their hands: