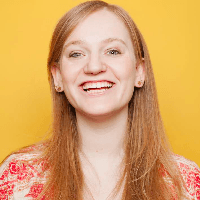 Filed by Orli Matlow

|

Jan 25, 2016 @ 3:50pm
A record-breaking blizzard pounded the East Coast this past weekend, and both humans and animals made the best of the sudden winter wonderland. Not even Steven Tyler wanted to miss a thing during the Snowmageddon. While a panda playing in the snow at the National Zoo may have been the first snowy animal to capture the hearts of the Internet after the storm, these otters in North Carolina give Tian Tian the panda a run for his money.
Meet Oscar and Nova, two sea otters (now snow otters!) at the Grandfather Mountain wildlife sanctuary in Linville, North Carolina:
Oscar and Nova: Snow Otters

Grandfather Mountain is still closed, due to this weekend's snow. All hands are on deck, though, working to get the park open for the coming week. Well, all hands and webbed feet, that is.Video by Alexis Rowe | Grandfather Mountain Stewardship Foundation

Posted by Grandfather Mountain on Sunday, January 24, 2016