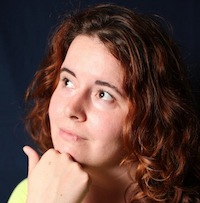 Filed by Aimee Lutkin

|

Dec 03, 2015 @ 3:25pm
This beautiful Italian ice-y bird is the first recorded adult male painted bunting that's ever been to Brooklyn. According to the New York State Avian Records Committee, only 10 birds of this species have toured New York City proper since 1927, so it's kind of a hipster.
Naturally, bird watching enthusiasts are losing their sh*t and lurking outside the little dude's tree, located in Prospect Park.