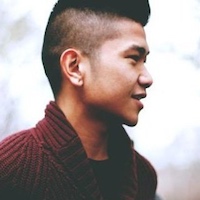 Filed by Keith Estiler

|

Mar 01, 2016 @ 1:45pm
Wesley is a six-month-old golden retriever puppy who was suffering from crooked teeth. His teeth were so malformed, in fact, that the poor pup couldn't completely close his mouth. Luckily for Wesley, his owner Molly Moore knew the right person to contact to fix her pup's smile: her dad.
Molly's father, Jim Moore, owns a veterinary clinic called Harborfront Hospital for Animals in Spring Lake, Michigan. And, according to BuzzFeed, "Molly's father happens to be a specialist in veterinary dentistry and had the perfect solution: dog braces." Dog braces aren't as common as human braces, probably because dogs never look at pictures of themselves smiling and say "Ew, my teeth look so weird!" The clinic wrote on Facebook, "Orthodontia in pets is normally not for aesthetic purposes, but because of health concerns."