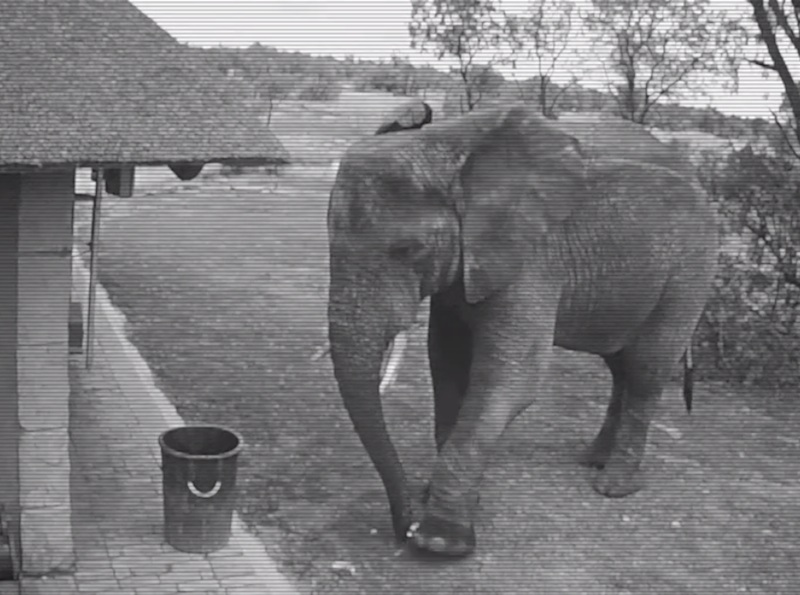 A trunk for junk.
If this CCTV footage is real, it means there's at least one elephant that cares more about the environment than half the humans on the planet. The video, posted to YouTube by privateicams shows a female African elephant snacking on the leaves of a tree before walking over to scope out a nearby garbage bin. While there, she spots some trash on the ground, which she picks up and deposits it in the can.
It's pretty incredible footage. So incredible, that a lot of people are claiming it's fake. Though, no one has been able to explain exactly what about it isn't real. Of course, it could be a staged scene with an elephant trained to pick up trash. In which case, it would still mean that elephants can be trained to be more responsible about picking up garbage than most people.

If the video is legit, it shouldn't be too hard for authorities to find the person responsible for the mess, seeing as there doesn't appear to be another house within miles. On top of a hefty fine for littering, there should be an additional penalty for missing a garbage can from that distance.