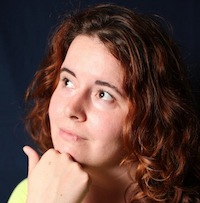 Filed by Aimee Lutkin

|

Sep 03, 2015 @ 8:43am
This Merino sheep, who has either been severely neglected or is on the journey of his life, was rescued by the RSPCA in Australia.
Merinos, a domesticated breed, are supposed to just grow and grow and grow their wool. Under normal circumstances they're sheared regularly to make us all ugly Christmas sweaters for Ugly Christmas Sweater parties. Wild sheep don't grow wool in the same way, which is why you don't find dead sheep everywhere in the countryside, crushed by the weight of their own body hair.