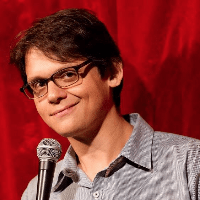 Filed by Matt Nedostup

|

May 05, 2015 @ 4:45pm
I know Australia has universal health care, but this is ridiculous.
This koala, who's been nicknamed Blinky Bill, is about as chill a creature as I've ever seen. He just strolls right into the waiting room of this hospital like he owns the place, straight through the automatic doors. What kind of animal isn't even freaked out by automatic doors?
The staff at Western District Health Service hospital were so delighted by Blinky Bill, they put this video on their website. Even for a hospital in western Victoria, Australia, this was an unusual occurrence. Chief executive Rohan Fitzgerald told ABC:
"Normally we don't have people come into our emergency department that are less than a foot tall."