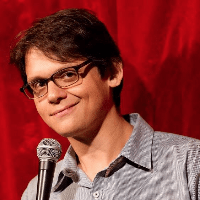 Filed by Matt Nedostup

|

Apr 25, 2017 @ 2:18pm
Twitter user @SssnakeySci (a.k.a. Helen), a Ph.D. student in snake biology, has gone viral with a particularly infuriating puzzle she tweeted on Sunday. In her tweet, she shared a photo of a leafy forest bed taken by photographer Jerry Davis in Texas. Somewhere in the pic, she promised, there was an expertly camouflaged snake.
Immediately, people started expressing their frustration. This snake was hard to find.
Meanwhile, the tweet was going viral. Some eagle-eyed puzzlers started to find it, which only frustrated everyone else even more.
Others thought they had found it, but were hilariously wrong.
If you haven't found it yet, don't give up. Here's the full image. Try zooming in and panning across—that's how your author found it (sorry for the brag).
Eventually, Helen took pity on the world and revealed the answer.
Still don't see it? Here's a closeup.
It was right in the middle the whole time! No wonder these copperheads are so dangerous. There could be one sitting in your lap right now and you wouldn't know (especially if you were wearing wrinkled khakis).
Because she's a scientist and concerned deeply with ethics, Helen made sure to credit the photo properly.
And she took advantage of her newfound internet fame to educate the world on the snakes she loves so dearly.
That's a good point. Although after seeing how stealthy this snake is, she can't blame us for having a LITTLE fear.