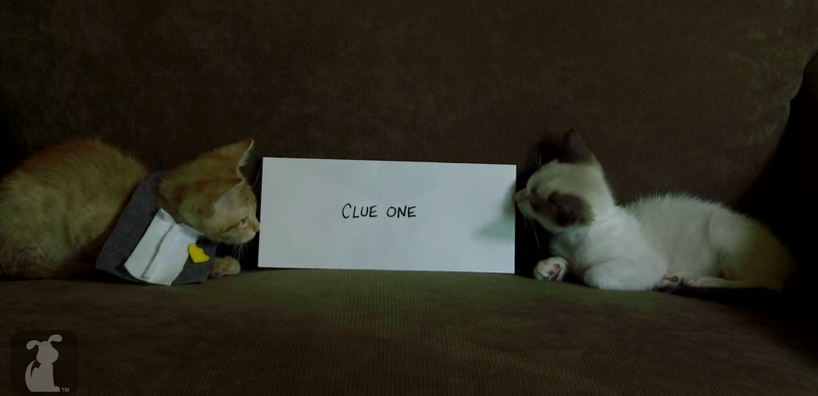 Just follow the barf.
If you're one of the millions who saw the delightful celebration of marriage and scavenger hunts, "Gone Girl," you probably thought to yourself, "Pretty good, but it would be better if they were all cats and every word was a pun."
You're in luck! The Pet Collective has put together "Gone Purrl," and that title is far from the last groan-worthy instance of cat-themed word-play they've got going on. Please don't spend too much time hunting for a shot of Ben Catfleck's genitals. This is family fare.
(by Bob Powers)