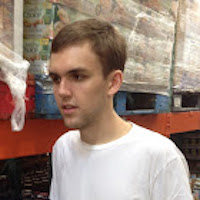 Filed by Bijan Samareh

|

Sep 30, 2015 @ 9:03pm
Jonathon Hogg, a barrister from London, was bitten by a brown recluse spider while flying from Qatar to South Africa. The brown recluse is notorious for being one of the world's most deadly spiders—its venom literally eats your flesh. He said he felt a "small, sharp bite" on the Qatar Airways flight, and then saw a spider scurry across the floor.
His leg "ballooned" and "turned black," and by the time he got to the hospital, it was "bursting" open. The doctors told him he was lucky that he came to the hospital when he did—he could have lost a leg, or worse, he could have died. They had to cut out part of his leg, which could potentially prevent him from ever participating in his hobby of playing sports again. He was in the middle of a five month vacation from work, and had to stay in the hospital for a month and spend the next three months recovering. The incident happened in June, and he is now suing the airline over it. They had the following to say: