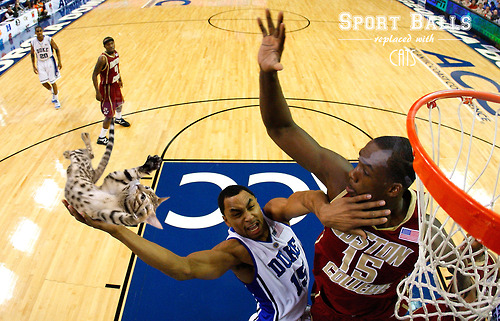 Ready to claw anyone who tries to goal-tend.
We're not big sports fans, okay. We enjoy accompanying our sports-fan friends to watch games because they usually do it at bars where there is alcohol and, quite often, buffalo wings sold at rock-bottom prices. Was our dad just too busy to make sure we grew up into a person with some hint of sports-loving masculinity, or is it just that the balls athletes chase after weren't cuddly enough? The new tumblr, Sports Balls Replaced With Cats, is making a pretty strong case for the latter.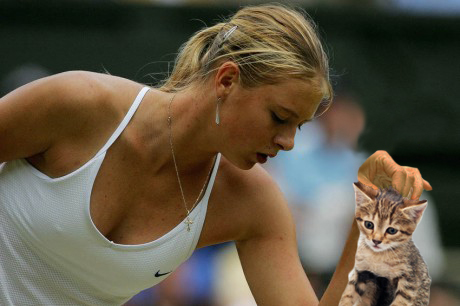 That serve is going to result in some hissing.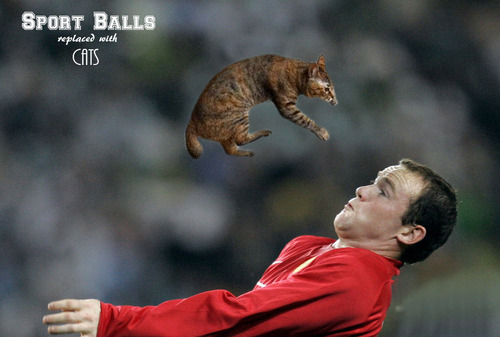 If he sinks the claws in in time, he might tear his face off the skull.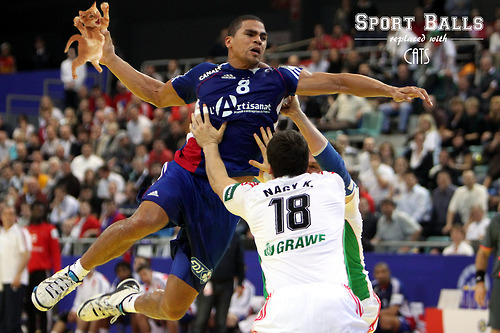 "Make me flyyyyyyyy!"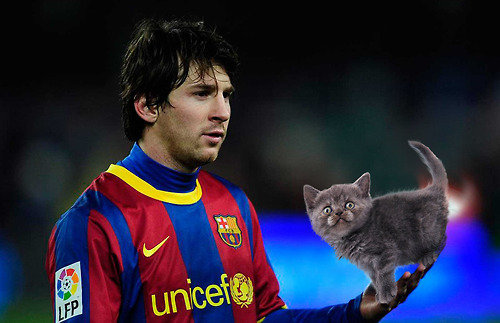 Shelters really need to ask "Will you use your pet as a projectile for sport?" on adoption applications.